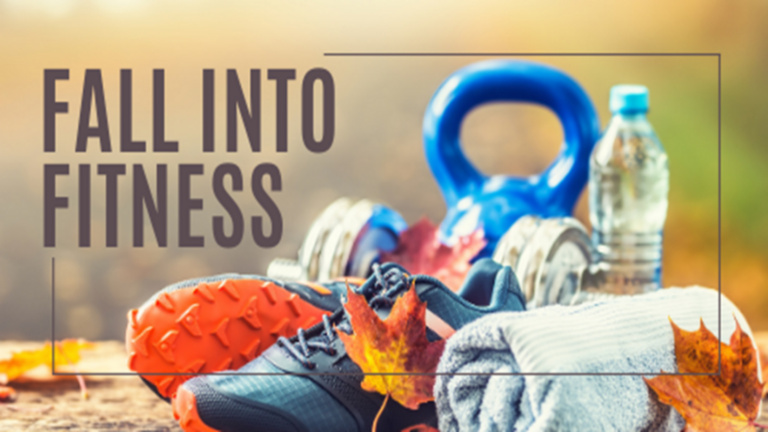 ¨The first flash of color always excites me as much as the first frail, courageous bloom of spring. This is, in a sense, my season–sometimes warm and, when the wind blows an alert, sometimes cold. But there is a clarity about September. On clear days, the sun seems brighter, the sky more blue, the white clouds take on marvelous shapes; the moon is a wonderful apparition, rising gold, cooling to silver; and the stars are so big. The September storms–the hurricane warnings far away, the sudden gales, the downpour of rain that we have so badly needed here for so long–are exhilarating, and there's a promise that what September starts, October will carry on, catching the torch flung into her hand.¨ ~ Faith Baldwin ~
September marks the halfway point in our PRVN "Swole" Cycle. And man! Our glutes and abs are feeling it! Reverse lunges are no joke and we have a love/hate relationship with that GHD machine. Not to mention the rope and pull-up training has us winging around like desert flies. And let's not forget the heavy lifting. Deadlifts, cleans, and snatches breached a whole new dimension with the introduction of 'floating' movements. All that combined with our monthly focus on nutrition and the results are starting to show.
If you're new with us or haven't been by in a while, PRVN programming includes strength building, metabolic conditioning, accessory work, warm-ups and cool-downs and a variety of scaling options for your elite competitors, athletes levels 1-3, Masters 55+, and travel/hotel variations. There's something for everyone!
Our current 8-week cycle addresses body imbalances, focusing on great accessory and bodybuilding sessions. We're aiming to strengthen specific muscular areas like legs, arms, shoulders, and midline. The primary goal is to build a solid foundation of strength and capacity before pushing the limits further in preparation for the 2024 Season. We want to see each and every athlete reach their full potential. As part of this cycle, we will be testing the PRVN Total which includes: Back Squat, Bench Press, Power Clean, and Weighted Pull-Up, for a total weight lifted. We're excited to see the results of this cycle and witness your incredible progress and growth!
Kid's classes started up August 22nd. We're running six week cycles to coincide with the school quarters. Class dates are as follows:
August 22-September 28
October 10 – Nov 16
January 9-February 15
There will be a break for the winter holidays and a short break for the Open '24. Class times will run three times a week – Tuesday, Wednesday, and Thursday 5:00-5:45Pm. Classes will be coached by Coach Lisa Combs. The cost for each 6-week cycle is $120.
Sara, Brittnae, and Monica are the winners for the July challenge. Congrats on logging those accessory workouts, ladies. September's challenge is your favorite CrossFit movement: Thrusters! Every day of the month, complete 2 thrusters times the date. For example: Sept 1 = 2 thrusters; Sept 2 = 4 thrusters; all the way to Sept 30 with 60 thrusters. You can complete the thrusters with ANYTHING: barbells, kettlebells, dumbbells, medicine balls, small children, large children if you really want to challenge yourself.
What to expect:
September continues our 8-week "Swole Cycle." We will see some progressive loading, volume management, and bodybuilding sessions with a focus on 3-position complexes. This approach develops endurance while enforcing proper technique and body position. 
Strength/weightlifting – PRVN TOTAL focused on back squat, bench press, power clean, weighted pull-up.   
Weekly workouts with a focus on targeting a wide array of time domains combinations and new skills.  
Birthday Party WODs – Saturday, September 23. 
Saturday Partner WODs with partner and team workouts.
Monthly Fitness Challenge – Thrusters  
Fall Class Schedule:
M-F 5AM, 6AM, 7AM, 8AM, 9:30AM morning classes
M- F 3PM, 4PM, and 6PM afternoon classes
T-TH 5:00-5:45PM Kid's Class
Saturdays 9AM FREE Partner WOD.
Sundays – Closed.
Drop In Class Rates – $10.